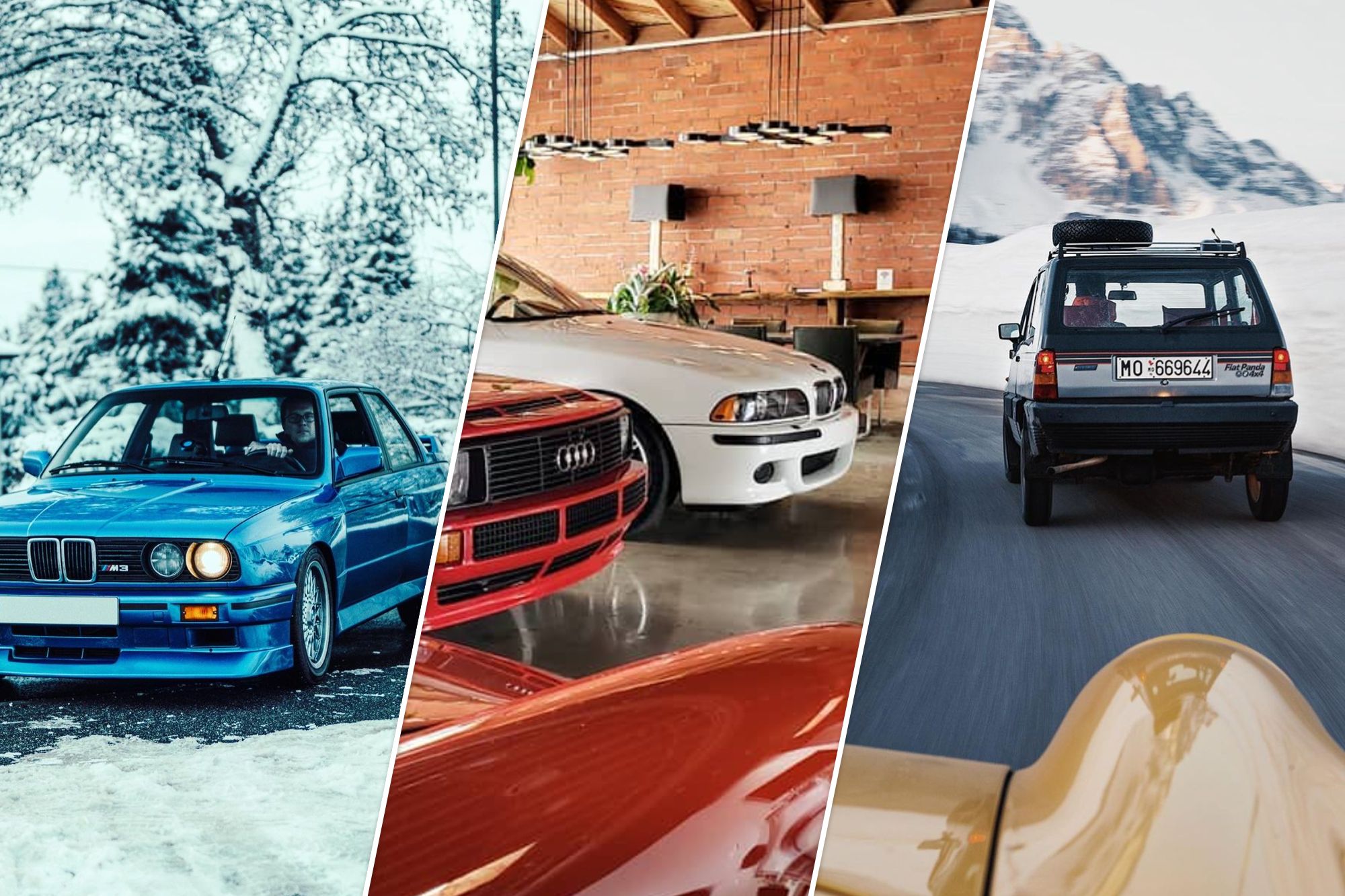 A lot of us dream of garages filled to the top with the most amazing cars ever built, and these car collectors could be your inspiration. But we give you three of them that actually drive their cars, and that you might not know of yet.
It would be easy to make a list of 20 collectors, but we all know the famous ones. We know about Jay Kay and Jerry Seinfeld, we know about Ralph Lauren and Jay Leno. But there's a lot of people who are lesser known but have cool collections of cars. Collections that don't necessarily exist out of pure unobtanium, but collections with cars that are actually used and sometimes are sort of affordable.
@Maxige78
This man has some amazing cars, but like the other two guys he drives them. He's often playing with his cars together with @powerslidelover. He's got a lot of amazing cars, among which an amazing Singer 964 and a RUF RCTEVO. There's also a Panda 4x4 popping up on his feed regularly. We like him.
@zuckerman
Paul Zuckerman is a lawyer from Los Angeles and also the sidekick of Spike Feresten on the podcast Spike's Car Radio. Paul -the moneeehy- Zuckerman collects mainly German cars: BMW's and Porsche mostly. He drives them and he often shares his driving stories and grievances on Spike's podcast.
@robert_mitchell
This man is not only passionate about cars, he's passionate about racing the Nürburgring. He arguably runs the coolest business located at the iconic Nordschleife, called Apex. We've mentioned them on here before. Part of the cars Robert Mitchell owns are in the Apex fleet, but he also has some cars that are his private possession. As far as we can tell he laps them all on the 'Ring. And he's very open about the problems, costs and other shenanigans that come with driving your cars hard on the world's most demanding track.
About Three To Follow
Each week we highlight three of our favorites on social media. Favorite what? It can be anything, as long as there's a social media account attached to it. It can be three artists, designers, photographers, journalists, brands, drivers, maybe after market companies or destinations: it really can be anything. We always select three accounts we like within a theme. Three accounts we think are worth a follow. Enjoy!