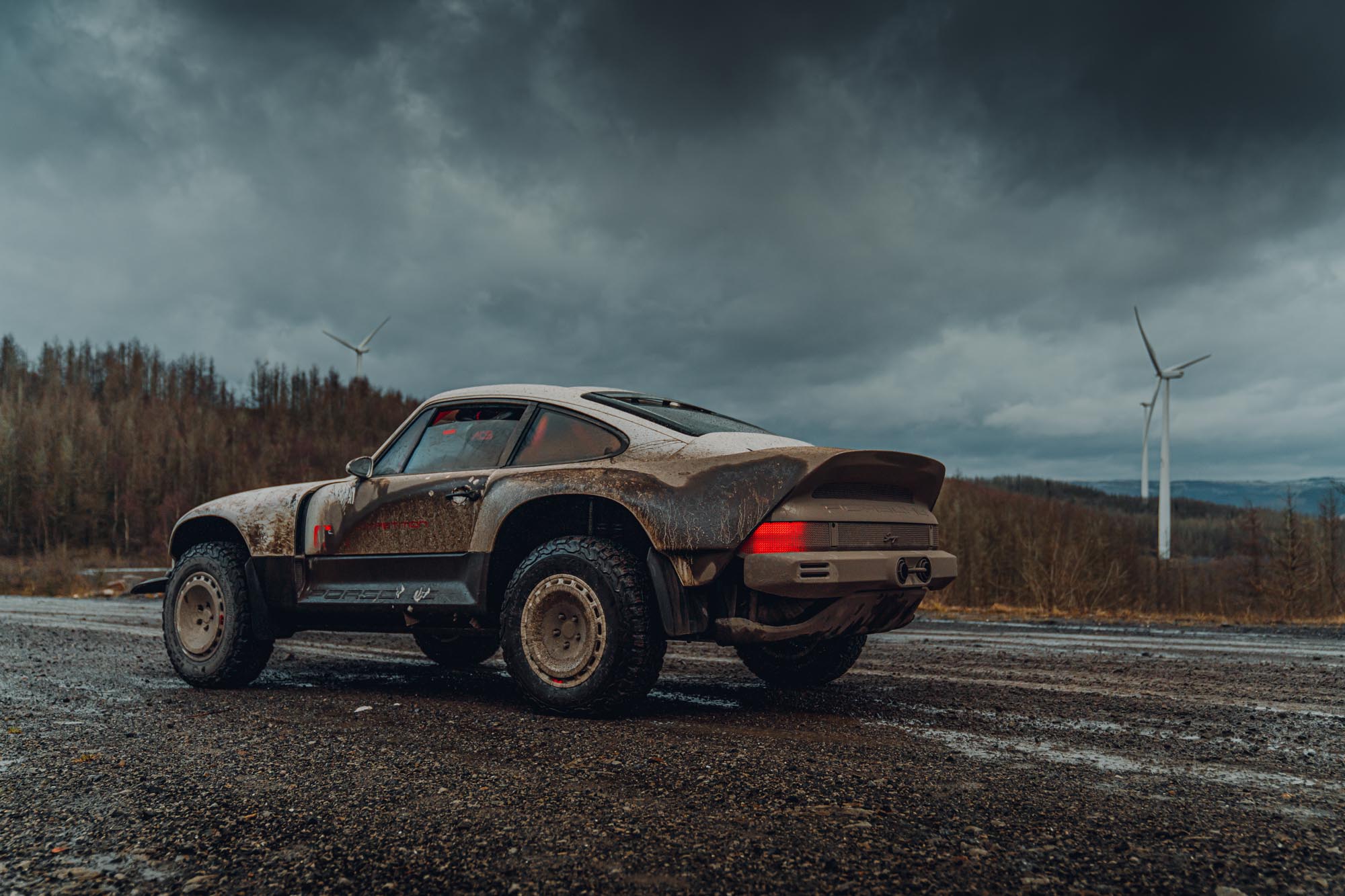 The Singer ACS (All-terrain Competition Study) might very well be the ultimate restomod Porsche 911 Safari, created by Singer in cooperation with Tuthill Porsche.
Look what just broke the internet: it's the Singer ACS Concept. A restomod Safari 911 with so much cool details it hurts our brains. There's eight five-way adjustable long travel dampers in the suspension setup. Yes, that means two for each wheel. There's also huge wheels with all-terrain tyres. There's an amazing interior with a steering wheel so good looking it made somebody in this room drool just a second ago. And what about that 959-inspired rear wing that is a great tribute to that of the 959 Safari? The rollcage is built to full FIA spec, but it looks the part as well. And there's a load of carbon fibre bodyparts installed to offset the gained weight of the amazing looking rollcage.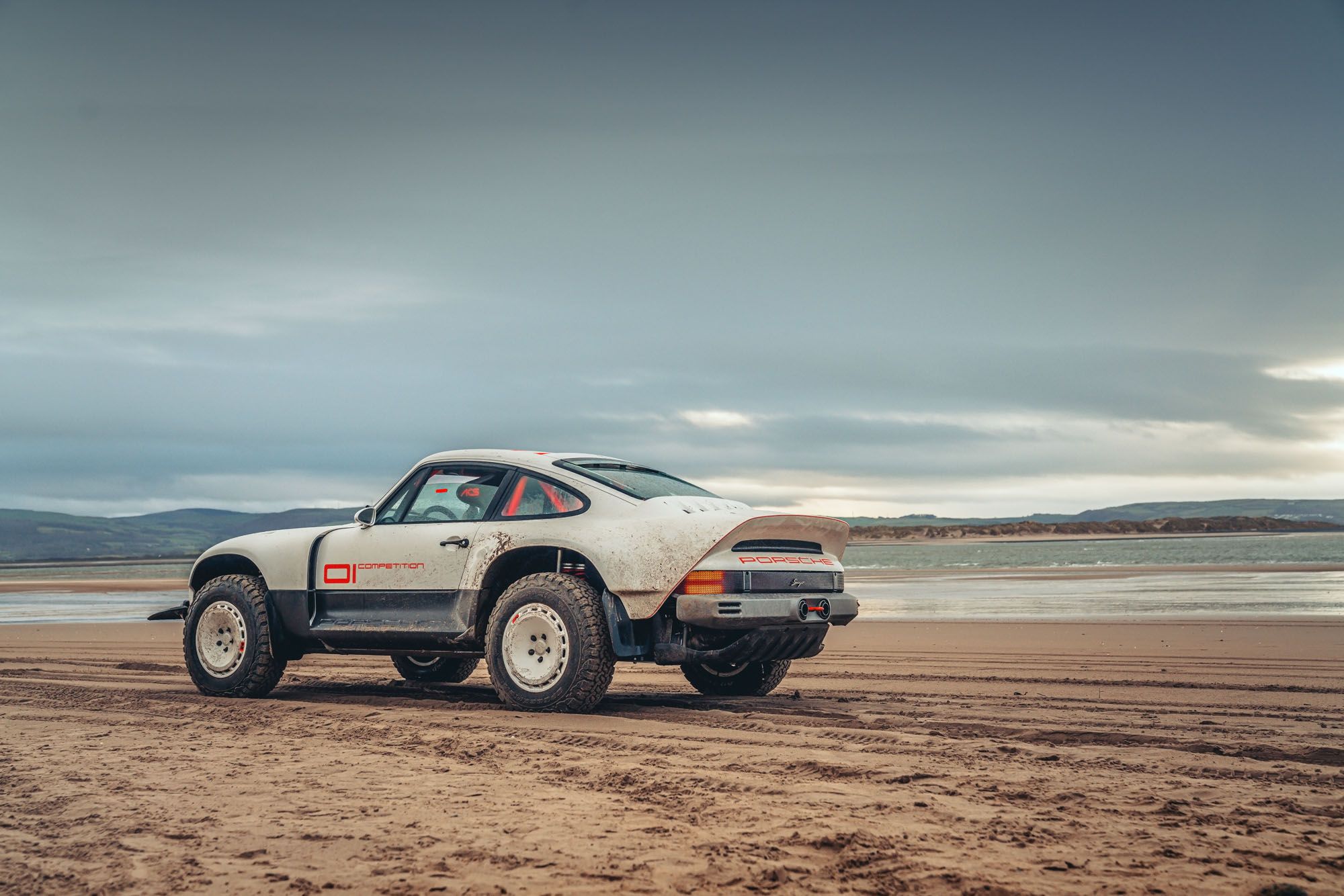 And then there's the twin turbo-charged 3.6 litre boxer engine that produces somewhere close to 450 horsepower. No need to tell you they're sent to all four of the wheels. It does so through a 5 speed sequential dog-box, enabling flat-shifting. Manual and paddle-shifter options available.
It sounds the part and it goes like stink if we can believe the video footage we've seen. We want one. We want one now and we want one bad. I would not go as far as to say we would kill for one, but let us know who you need us to kill anyway.
Singer joined forces with Tuthill Porsche, maybe the ultimate name when it comes to vintage racing. And yes, this is still a vintage Porsche underneath. In true Singer spirit, the whole thing is based on a Porsche 911 from the 1990 964 generation.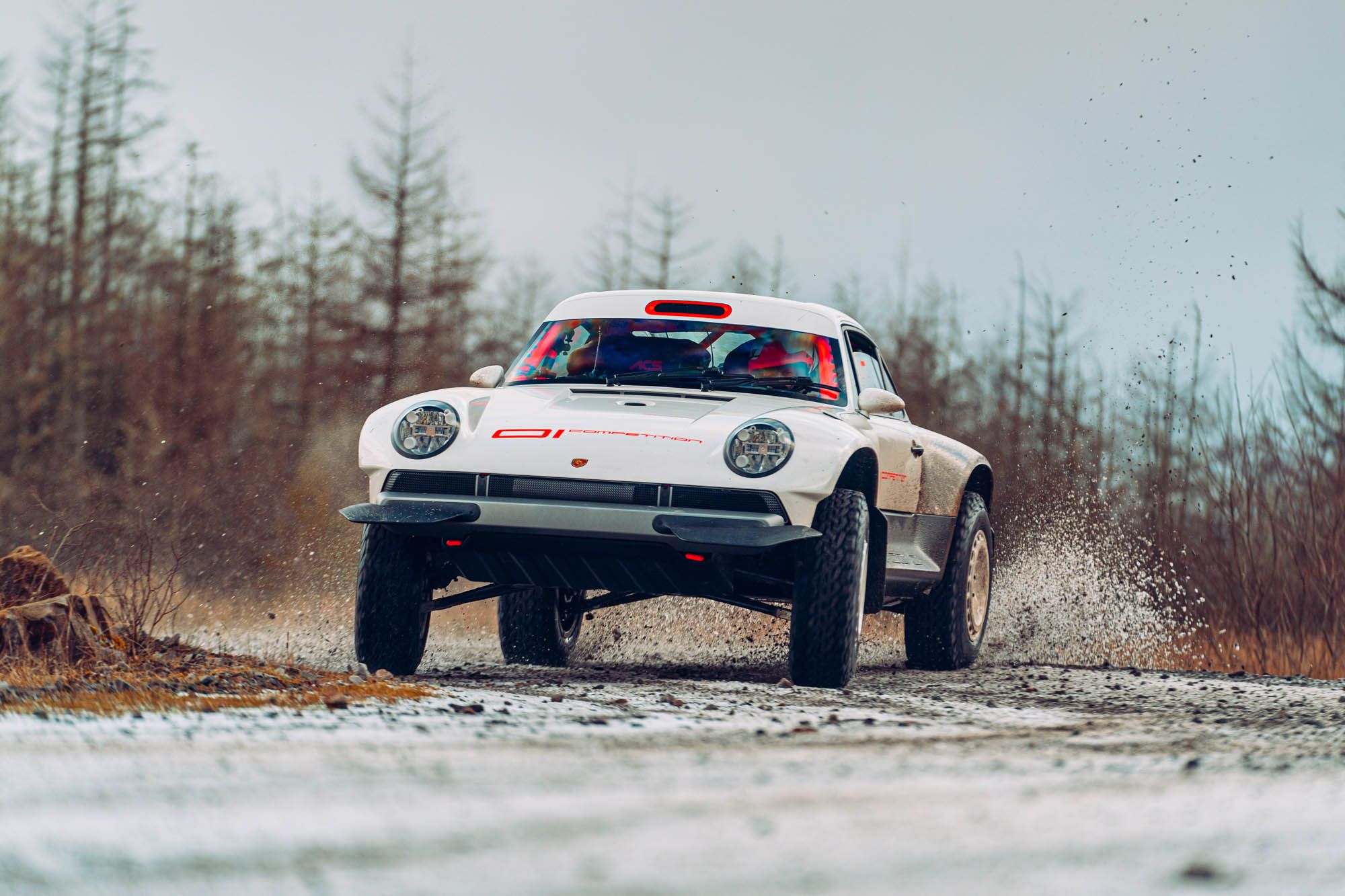 We can tell you a lot more about this car, but you're probably allready busy imagining yourself behind the wheel in the Dakar or a Baja-event of some sort. So let's keep it simple: when you're done, check out this video of Top Gear, which tells you all you want to know about the Singer ACS.