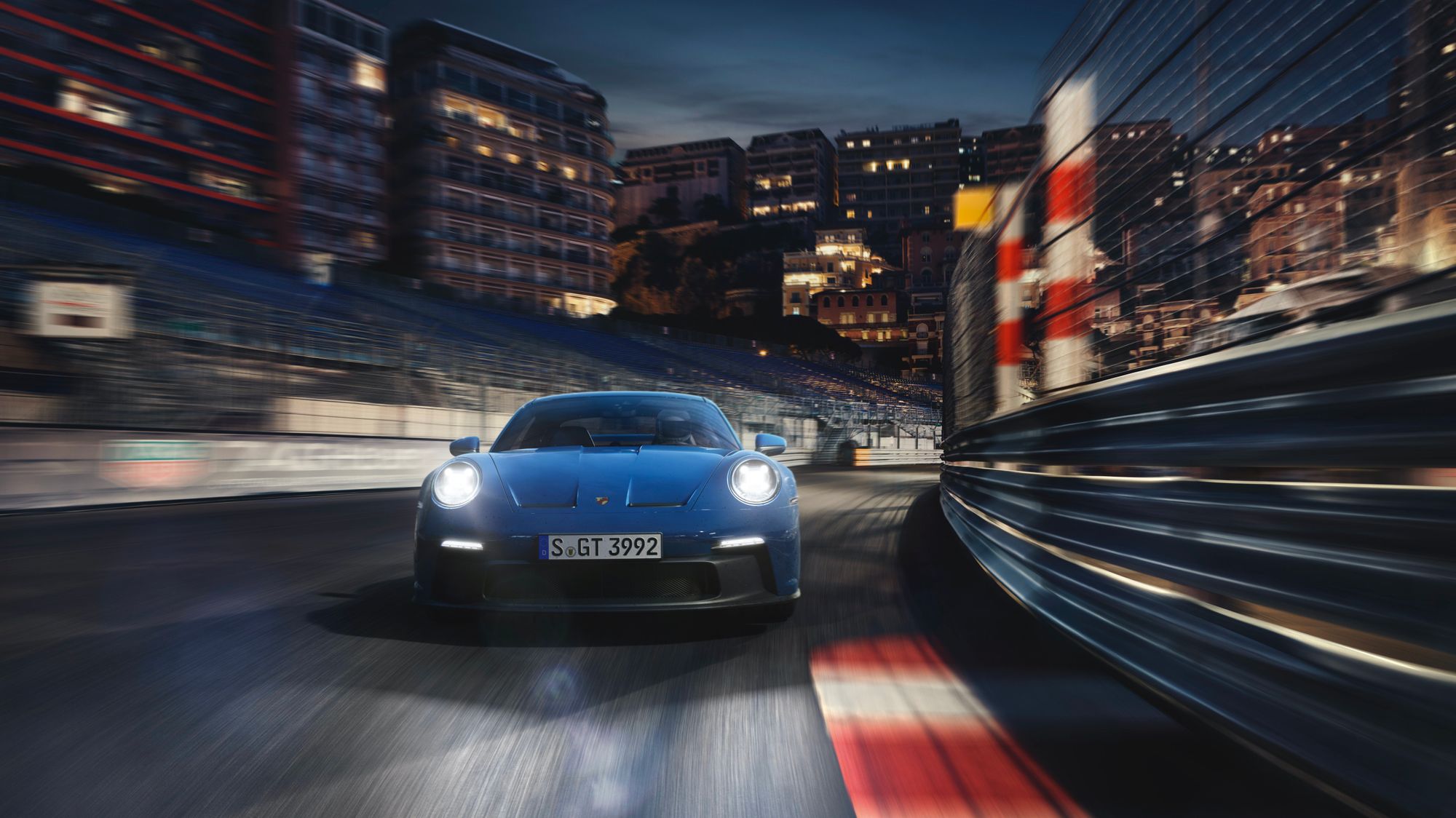 After months of waiting and an extensive teaser campaign by Porsche, the 911 (992) GT3 has been unveiled. Finally!
We normally skip the news here. You can get it at so many places, it wouldn't make sense for us to bring you the same story everyone is bringing. But some cars are too special to skip. So here you go: the sixth generation of the Porsche 911 GT3 is finally here. Let us start with a little photo gallery because that's the first thing you guys want to see, right?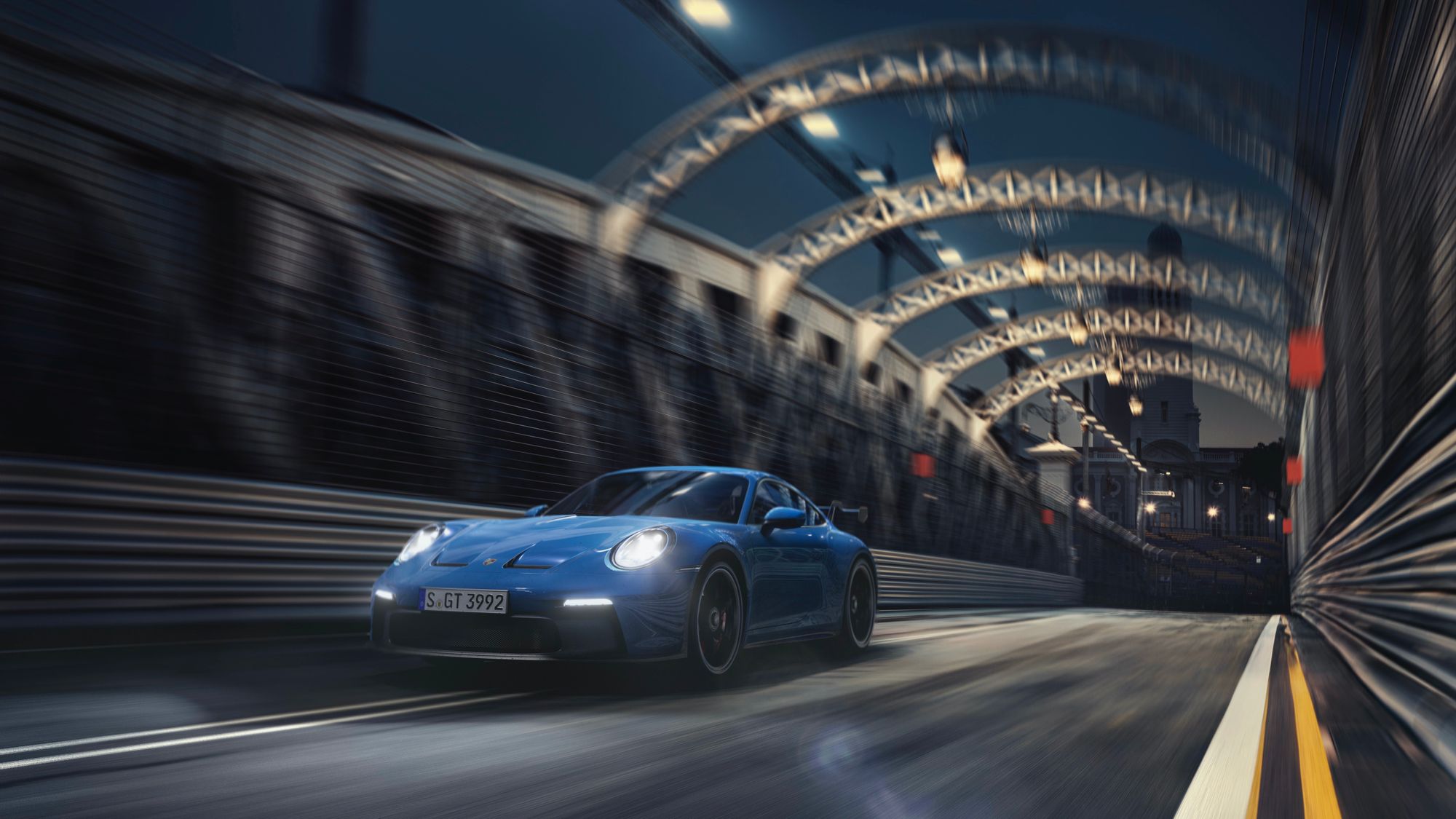 Porsche 911 (992) GT3 performance
With a top speed of 320 km/h for the 911 GT3 with manual transmission and 318 km/h for the PDK equipped Porsche 911 GT3, this generation GT3 is faster than the last generation 911 (991) GT3 RS. It accelerates from zero to 100 km/h in 3,4 seconds with the PDK 'box, the manual version is half a second slower with 3,9 seconds. Don't be deceived by the looks, by the way: the PDK gear shifter looks just like a manual stick.
The 4.0 litre, six cylinder boxer engine boasts 510 horsepower, 470 Nm and is based on the drivetrain of the 911 GT3 R. Porsche claims it is 'acoustically impressive' and it is also used 'practically unchanged in the new 911 GT3 Cup'. The engine obviously has to fit strict standards when it comes to environmental laws, and therefore has been fit with a particulate filter. Porsche has an exhaust system with 'infinitely adjustable flaps' to make sure it still makes all the right noises while spinning up to 9000 rpm. We can't wait to hear the thing in real life, but the video material until now sounds promising.
Porsche 911 GT3: aero from motor racing
The wing and diffuser can be manually adjusted for higher downforce, giving more trust and stability in high speed corners. The swan-neck rear wing might not be to everyone's taste, but it delivers more downforce without creating more drag.
During testing at the Nürburgring Nordschleife, the GT3 was over 17 seconds quicker than the previous generation GT3. Lars Kern managed to lap the iconic track in just under seven minutes. To be exact: 6:59.927 was the lap time. The GT3 used for the lap record was running the optionally available Michelin Pilot Sport Cup 2 R tyres.
Despite being wider and having larger wheels, the weight remained the same as its predecessor. The manual version weighs in at 1.418 kilograms, while the PDK comes in at 1.435 kilograms. Weight reduction was realised by mounting a front bonnet made of carbon fibre-reinforced plastic (CFRP), lightweight glass windows and forged light-alloy wheels. The lightweight sports exhaust is said to reduce the weight by ten kilograms.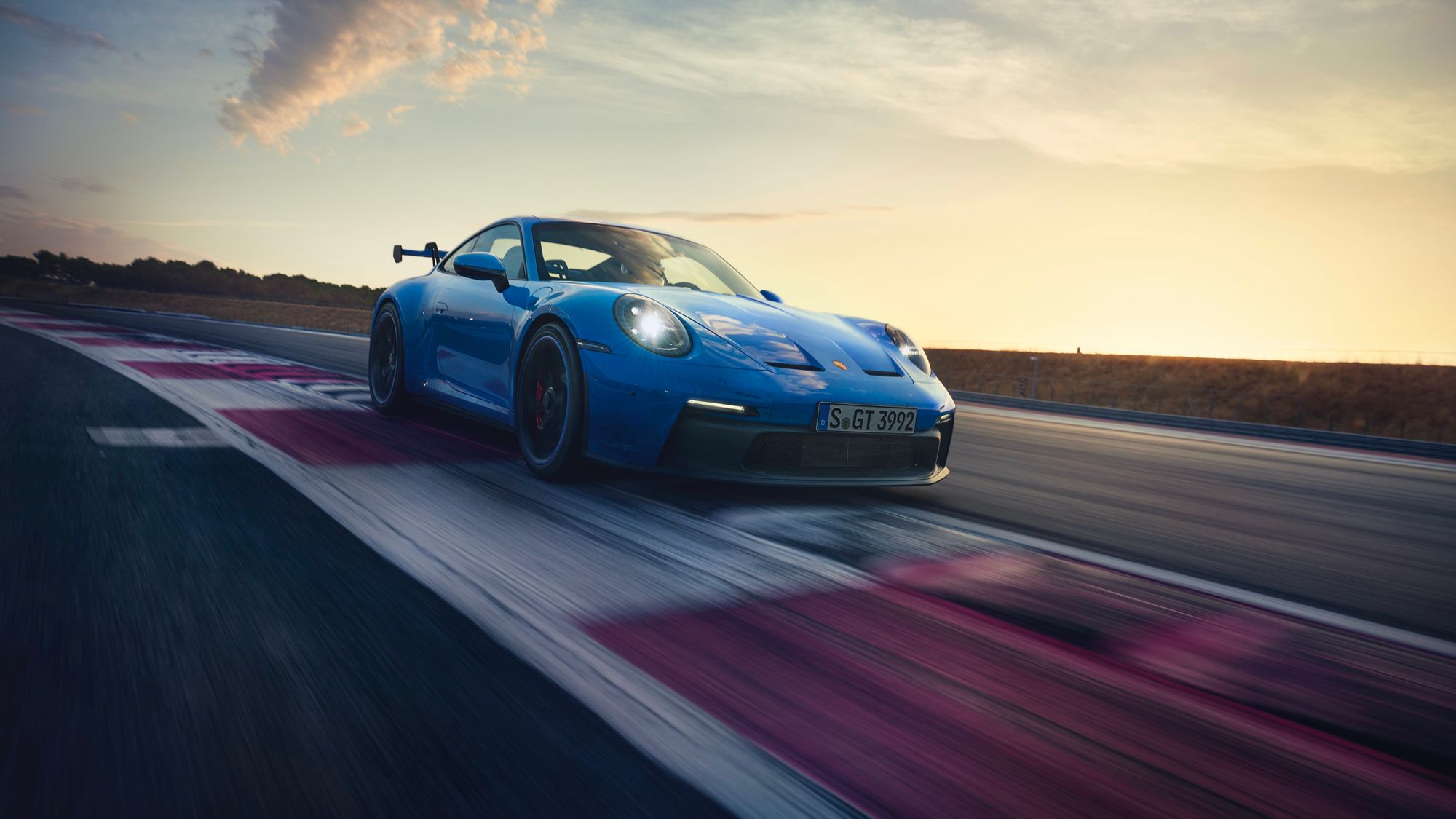 New track screen for Porsche 911 GT3 (992)
The new Porsche 911 GT3 (992) hasn't gotten an extreme make-over in the interior. Obviously there's some nice seats and a sports steering wheel, but there's not a lot more to dwell on. One new feature worth mentioning is the track screen: if wanted, it reduces the digital displays besides the central (analog) rev counter to info such as tyre pressure indicator, oil pressure & temperature, water temperature, and fuel level. Just the basics, so to speak. It also includes a shift light combined with a visual shift assistant. This consists of coloured bars to the left and right of the rev counter. It's all based on stuff from the Porsche Motorsport division.
Porsche gets a lot of Exclusive Manufaktur requests for their GT3 range, so therefore they offer some nice things right away. If you want a lightweight roof out of exposed carbon fibre, exterior mirror tops made of carbon, that's possible for the 992 GT3. Other Exclusive options include darkened LED matrix main headlights with matching Exclusive design rear lights, with an arc of light with no red components. Guards Red or Shark Blue painted wheel rims are optional, as well as the dials for the rev counter and Sport Chrono stopwatch, seatbelts and trim strips in the body colour or other desired colour.
If you like showing off your new car without standing next to it, you can order yourself an individual chronograph by Porsche Design that's reserved exclusively for customers of the new GT3.
Not enough 992 GT3 yet? Check out our previous post on the Porsche 911 GT3 (992), where we got a lot of inside info by the people behind this new car.