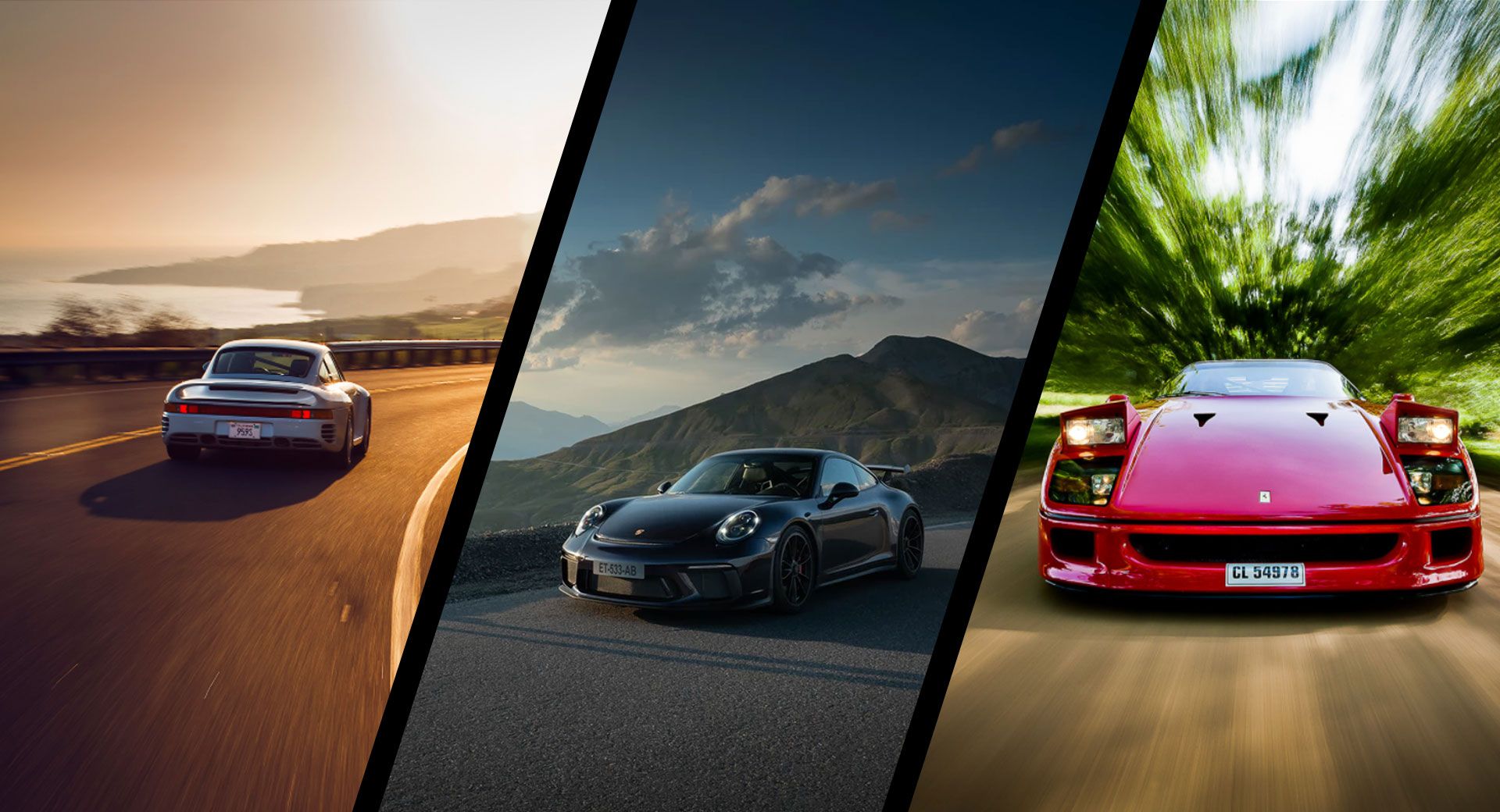 Here at DrivePact we believe in great photography. There's a lot of talent out there, so every now and then we will highlight a few talents for you.
We introduce the category #ThreeToFollow with this article. That hashtag will not be reserved for photographers. We'll post weekly updates with people we think are worth following. Photographers this time, but next time it might be designers, drivers, artists, videographers or YouTube personalities. Just so you know, and now: the three photographers you should follow.
This South African based automotive photographer had some amazing cars in front of his camera recently. The one shot that stood out the most for us was this one, starring a silver Ferrari f512m and a similar colored Lamborghini Diablo. We love the natural look of things. No over the top edits or CGI, but natural lighting and two amazing cars claiming all the attention.
His Instagram is nice, but Peet Mocke also has a great website with photos you don't find on his feed.
Alex Bernstein - @Bernooo
Owning a BMW 1M, there's no doubt Alex Bernstein likes the right kind of cars. But het creates some amazing images of them as well. Working for some of the biggest brands and magazines in the United States and beyond. We have Alex on our radar since we saw his images of the Porsche 959 that starred on the cover of 000 Magazine a while back. Just imagine driving into the sunset with that iconic car.
There's something else we like about his feed: he doesn't limit himself to posting cars. There's some amazing art on there from his private life, but also of interesting architecture and roads. A great feed, and an amazing website as well.
If you own an Aston Martin V8, Porsche 911 GT3 and a Ferrari 430 Scuderia, it's safe to say you have a fine taste, and your priorities straight. Oh, and he combines his work as a photographer with his driving skills: he is also a professional test driver.
Meet Arnaud Taquet, an absolute legend and one of my personal heroes when it comes to automotive photography. Compared to the other two photographers in this article, he might be more of an established name, but his work is simply amazing.
Arnaud also posts more than just cars. He likes nature, he likes landscapes, he likes women. The amazing thing is, that even his daily updates in his stories are of amazing quality. Visit his website, or follow him on Instagram, you will not be disappointed.
About Three To Follow
Each week we highlight three of our favorites on social media. Favorite what? It can be anything, as long as there's a social media account attached to it. It can be three artists, designers, photographers, journalists, brands, drivers, maybe after market companies or destinations: it really can be anything. We always select three accounts we like within a theme. Three accounts we think are worth a follow. Enjoy!