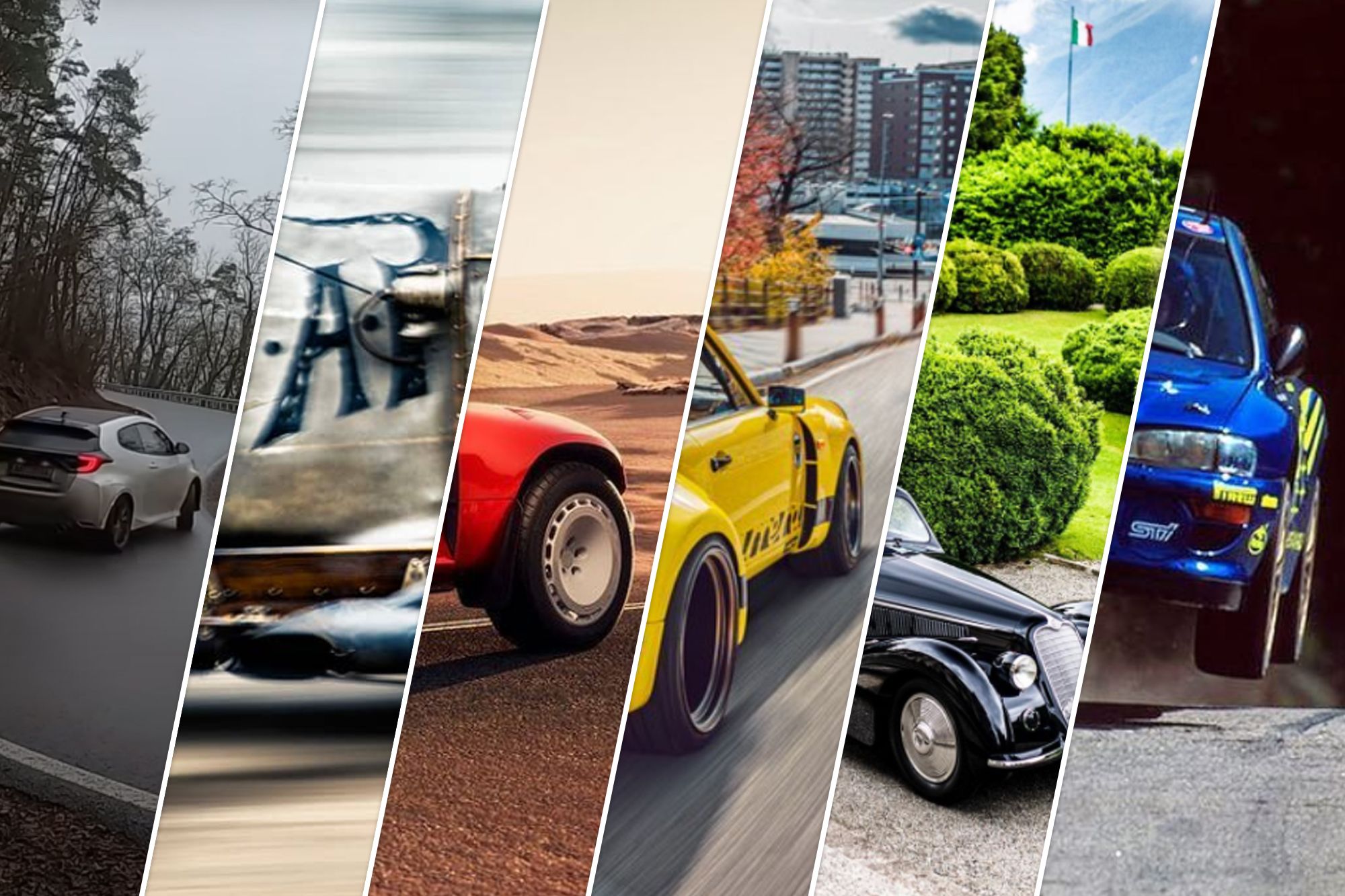 Here's the first Monday Mashup for 2021, with the best content you (might have) missed on social media last week. We can imagine you were a bit hungover from 2020, so we've got your back!
The red Singer ACS
Singer dropped the ACS last week. It's in an incredible piece of kit, designed in cooperation with Tuthill Porsche, one of the most legendary names when it comes to vintage Porsches, motorsports and rallying. Most of the photos were of a white car, but there's a red one too!
Toby Thyer shot an amazing RSR tribute
Full story on this Porsche 911 RSR Tribute to be found at Speedhunters.com.
Did we mention we like the Toyota Yaris GR?
Did we? We really do. We want to drive one quite badly!
Alfa Romeo 8C by Remi Dargegen
Imagine driving this Alfa Romeo 8C along the Italian coast line. Is there anything more beautiful on wheels? Photo by @remidargegen.
Life choices
BMW E30 M3 or Nissan R32 GT-R? Our friend Jeroen can't choose, how about you?
Subaru in the air
Oh, how we miss those good old days of flying Subaru's in the World Rally Championship. Thanks for the flashback @sologr.a.
Jason Fong showcases some vintage goodness
Not much to add here. Some pre-war hot roddery going on here, we love it.
About the Monday Mashup
Every monday we will give you an overview of what you missed out on last week. We'll collect the best Instagram posts, YouTube video's and other content you might have overlooked. Maybe we'll even drop in a newly released car every now and then, but only when it's a really important one for driving enthusiasts. So grab another coffee, lean back and scroll through the web's best automotive content from the past week.